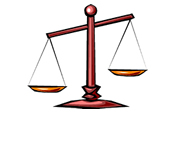 The critics say the law is unconstitutional on a number of fronts. The VLT provision is illegal, they say, because such betting devices are illegal; the critics say the revenue sharing deal that provides money to racetracks and purses is unconstitutional because the revenues from the state Lottery Division, which will run the VLT program, can only go for education.+

A spokesman for Gov. George Pataki said the state remains confident the law will be upheld. Robert Hinckley called Teresi's ruling "erroneous.''+

But those bringing the lawsuit, some of whom were convinced Teresi was going to toss out their case, said the decision signals major problems for the state's gambling law. "It's an extremely important decision,'' said Cornelius Murray, an Albany lawyer representing the group. "Obviously, we're very, very pleased. The judge has clearly recognized this case has merit, or otherwise he certainly would have tossed it.''+Murray this morning said he would ask the governor and racetracks to put on hold their VLT plans. He said people have been "misled'' to believe that the new gambling ventures are just around the corner. "The governor and others may have refused to take our lawsuit seriously, but the courts have not, and that is where the issue will ultimately be resolved,'' he said.Murray also said that if the tracks refuse to suspend their VLT plans, he will go to court to ask for an injunction to block any development of the VLT program until the lawsuit is decided.The judge appeared to go out of his way to raise questions about the VLT provision of the law. The challenge of VLTs "is ripe for judicial review and defendants' allegations to the contrary are without merit,'' Teresi wrote. Besides the state, several gambling entities, including NYRA, had asked the judge to toss out the case.

The case will now be argued in what could be several rounds of legal paperwork submissions. It is unclear when a final decision could come. Meanwhile, the VLT program has been beset with numerous delays. Racetracks, fighting to increase the revenue share of a program that they insist is a money loser for them, say it will be next summer at the earliest before VLTs are installed. The program was due to be up and running by the end of this year.

The 2001 law permits VLTs are most racetracks. They are not permitted, though, at NYRA's Saratoga and Belmont facilities. Besides the VLT program, Teresi's ruling affects plans by the Seneca Nation of Indians to open three casinos in Western New York; the tribe hopes to open a massive casino in Niagara Falls by January 1. The law also permits three casinos in the Catskills, though there has been no deal between the state and any tribes; one Indian tribe has tapped Park Place Entertainment to run its proposed casino located not far from Monticello Raceway, though that deal has not yet gotten state approval.