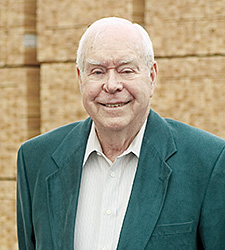 Jones and wife Marie bred Breeders' Cup winners Ashado, Drosselmeyer, Speightstown. More

Galileo appears poised for a climb on the list of leading Breeders' Cup sires. More

3yo filly came running late in the Gallant Bloom to secure her 3rd win in row. More
Recent Stakes Results & Videos
Click on a race name to see complete results with video or click on Video to just watch the video.
More Race Results & Videos

Inbreeding is used to concentrate the genes of a top ancestor. More

A look behind the scenes at some of the newsmakers during sale's first four days. More

The GSC offers a US$1 million bonus to any horse that can win three legs. More

Horse by horse analysis of the Grade 2 Pennsylvania Derby More

Sesamoid injuries can be difficult to repair and even catastrophic. More
In This Week's Magazine

Book 1 Keeneland September yearlings sell for $20.89 million; has co-sale-topper with War Front
Also in this issue:

Watch the TOBA National Awards Dinner, held on September 5, 2014 in Lexington, Ky. More
Deal of the Week
Choose from prints, canvas, mouse pads, totes, note cards and much more! Use promo code BHPHOTO15 to SAVE 15% today!
Farm Directory
Account Wagering
Apparel & Merchandise
Appraisals
Associations
Bloodstock Agents
Consignors/Sales Prep
Events/Tickets
Farm & Horse Supplies
Handicapping
Horse Farms For Sale
Past Performances
Pedigrees
Photography
Racing Partnerships
Sales Companies
Training Centers